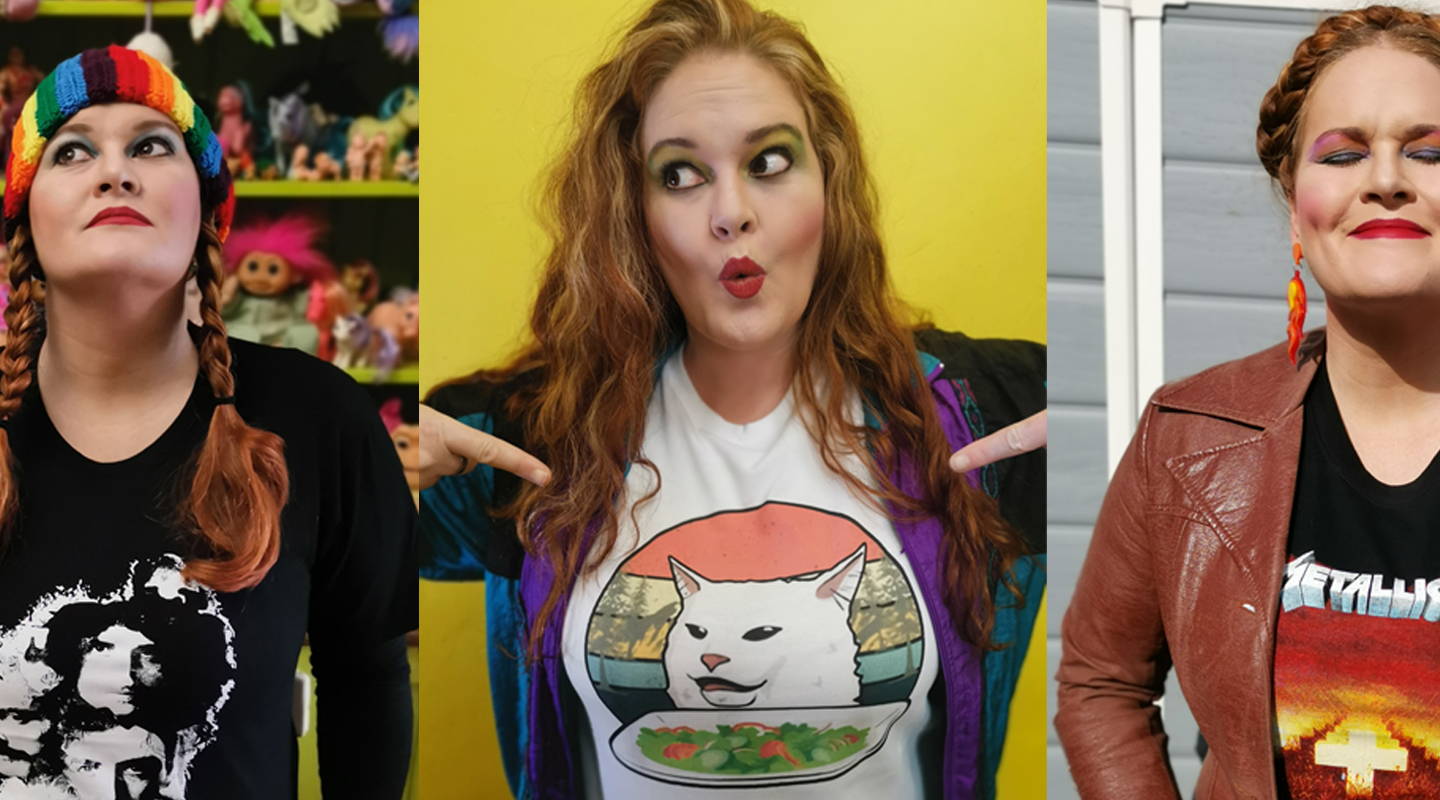 How-di-dow-di, Molweni, Sawubona, Dumelang! Santoni (AKA) Kwaito Koeksister here
I launched Kwaito Koeksister in December 2018 following my retrenchment from a national News channel. At the time, being forced to leave a job I loved, and a company I'd given my heart and soul to for almost 13 years was extremely traumatic. But I suppose that's life: painful endings, new beginnings.
Soon after my retrenchment, Bondina (my life & business partner) and I took a wild jump into the unknown by jetting off to Bangkok to find products we could sell online.
My vision was, and always will be, to source the kind of funky clothing and accessories I love to wear - but which I can never seem to find in the shops.
Anyhow, soon after returning from our trip to Bangkok, we began selling our clothing, patches, earrings, mugs etc. at local markets and then ... BOOM! We launched our online store and the rest, as they say, is history.
As an artistic spirit and a (sometimes) larger-than-life personality, I've often been called 'eccentric' or 'weird', I was also teased at school so I never really felt I belonged anywhere 'normal. As a child, I found comfort in movies, games, music and fashion. Looking back, I guess you could say my motivation for sourcing and selling weird and wonderful things was born out of my feelings of being the misfit and the odd one out.
As an additional side hustle, Bondina and I want to help budding entrepreneurs looking to start their own online businesses. We've learned so much during the creation of Kwaito Koeksister and we're more than happy to share this info. So if you need help, gooi us an email and we'll help if we can.
We understand that happy customers expect quality goods at great prices. We also offer:
- Door to door delivery anywhere in South Africa, including rural areas
- Free Delivery on Orders over R600
- A Delivery Window of 2-5 working days
- 30 Day Money Back Guarantee
- Personal Service
- Easy Returns and Refunds - at no cost to you
- Easy Payment Methods - even if you don't have a credit card
Contact us
Direct: 083 3793679
Email: santonie19@gmail.com
80 Mills Street, Strand, Western Cape 7140
Newsletter
Become a Kwaito Koeksister Insider! Sign up to get the latest Kwaito News, New Product Notifications and Exclusive Promotions directly to your inbox.