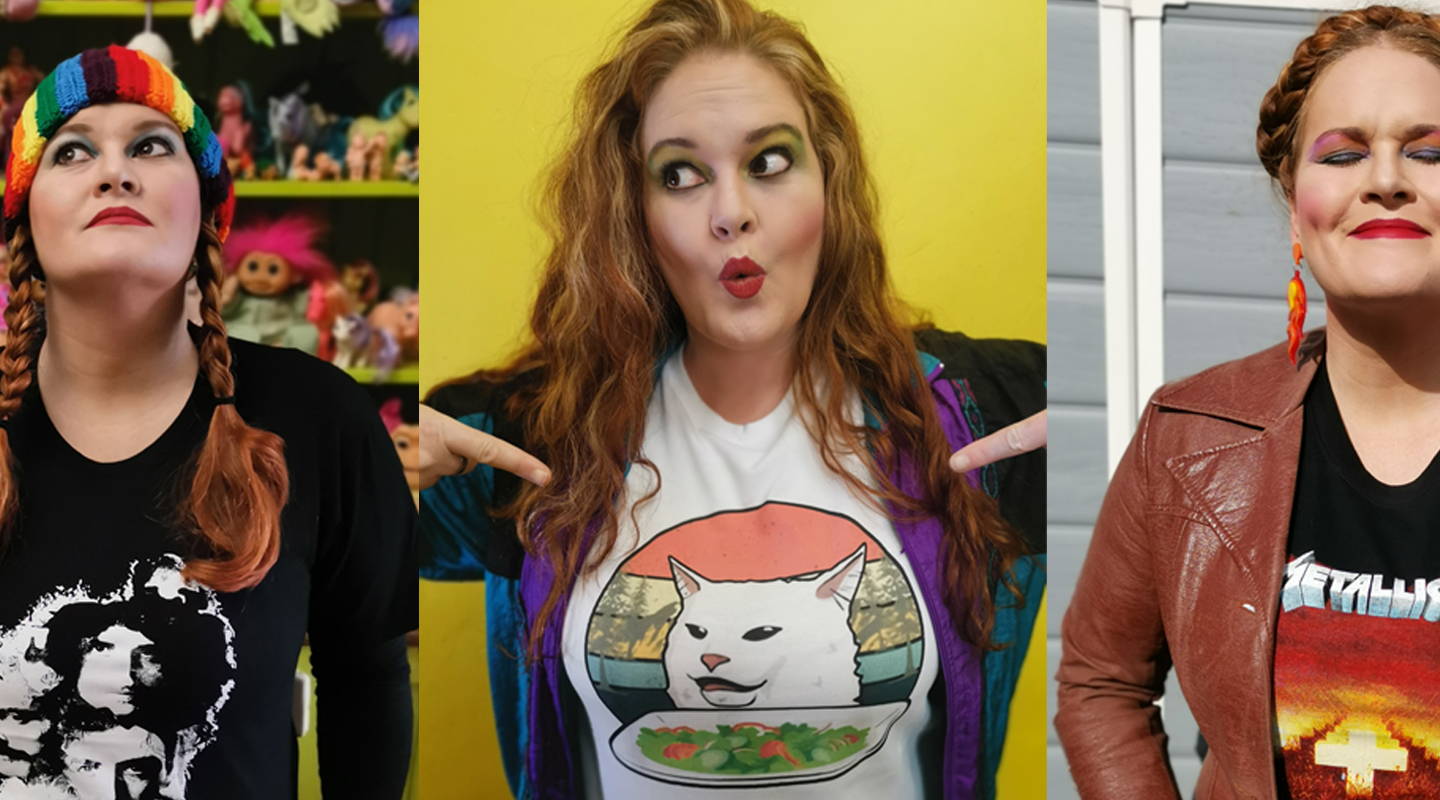 Howzit! Santoni AKA Kwaito Koeksister here
Kwaito Koeksister started in December 2018 when I (Co-owner) was retrenched as Creative Director of a big News broadcaster. It was a very traumatic experience to leave a company that I had given my heart and soul to for the past 12 years. But that's life!
Without being paid severance and only having a little bit of pension, my partner Bondina and I decided to go and explore the markets and shopping malls of Bangkok to go and find the weird clothes and accessories that I could never find elsewhere. Any-who we started by selling our products at the local markets and them BOOM! we launched an online store and the rest is history.
Always being eccentric, weird, teased at school and never really fitting into the so called normal mould, I always found comfort in movies, games, music and fashion and that was the motivation behind the brand. Supplying our customers with weird and wonderful things at affordable prices. We have also recently introduced locally produced products that we are super excited about.
We love assisting new entrepreneurs with advice and support on how to start their own online business so if you need any help gooi us an email and we will be happy to help.
In the first year of the business we did various festivals and we got to know our customers and they all became family after the first sale. We love making our customers happy by giving them quality goods at the best prices.
We believe we are all created equal and we need to accept each other and love each other for who we are and don't hate because someone is different than you.
Just be!
We want to have happy customers that keep coming back so we promise to never make you feel like a number by providing:
- Fast delivery (2-5 working days max)
- Door to door delivery
- Delivery anywhere in South Africa including any rural area. We will make sure it gets to you.
- 30 day money back guarantee
- Quality products at the best prices
- Personal service and help with all your questions
- Easy returns and refunds at no cost to you.
- Easy payment methods even if you don't have a credit card